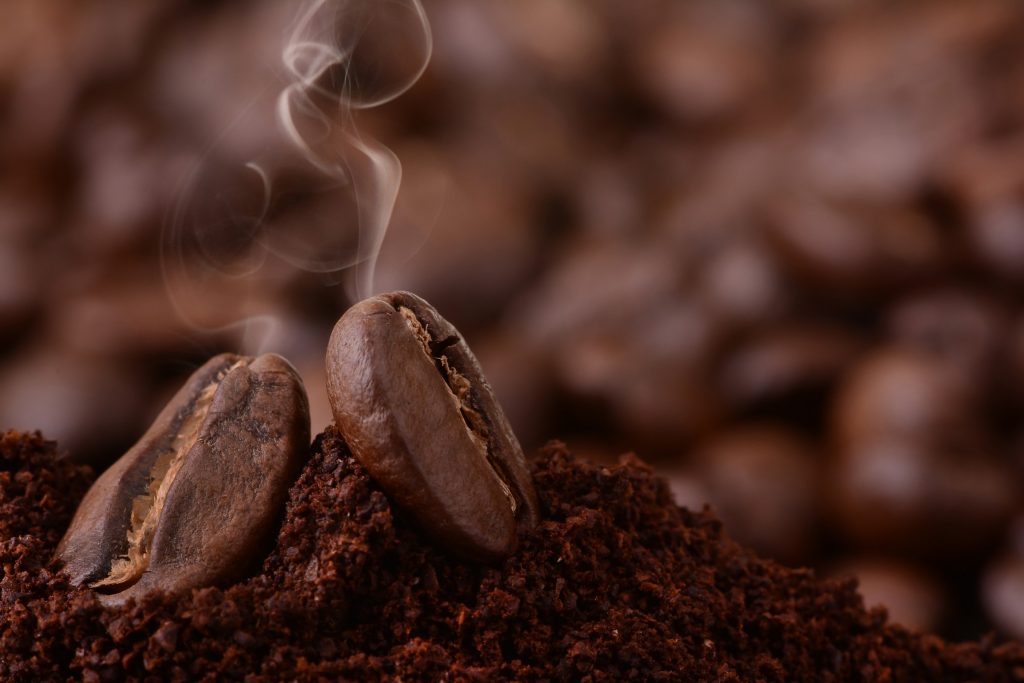 Office coffee service in Metro Detroit, Hamtramck, and Livonia has never been better. That's because American Vending has joined forces with Becharas Brothers Coffee Co. This local coffee roaster was a perfect choice for our team. Why? Due to its background, services, values, and history. They are much like our own.
But the real gain to us partnering is for break room service users. Now, you can support local businesses and the economy. That is to say, get a great coffee roaster and Detroit vending services provider. Read on to learn all we have in common. Plus, how it will work for you.
Both Local Experts in Metro Detroit
Becharas Brothers Coffee Co. and American Vending have a legacy of more than a century. In fact, Becharas Brothers Coffee Co. was founded in Detroit more than 100 years ago. This gives the company expert knowledge on roasting and brewing coffee.
American Vending began 40 years ago. We provided Metro Detroit vending machines and office coffee machines, gaining insight along the way.
Both of us use what we've learned to deliver the best coffee and break room services in Metro Detroit, Hamtramck, and Livonia. We love the Detroit area and want to see it grow and thrive for years to come!
Like Values in Service
There are three areas both companies see eye to eye. Those areas are – excellence, exceptional service, and profound expertise. For example, Becharas Brothers Coffee Co. embodies the idea of "Good People, Good Coffee, Good Service." That is a doctrine that echoes American Vending's approach as well! It's why both of us have done well for decades.
Changing Through the Years
It's not just service that kept Becharas Brothers Coffee Co. and American Vending strong. It was evolving as well. You see, it was the third generation of Becharas Brothers Coffee Co. that introduced the office coffee service concept to Metro Detroit. Coffee is an area where we excel.
Now the fourth gen of Becharas Brothers Coffee Co. holds a strong commitment to excellence that mirrors our own. Becharas Brothers Coffee Co. stands as Detroit's sole institutional coffee manufacturer still open.
Office Coffee with Vending Service in Metro Detroit, Hamtramck, and Livonia
Vending service plus a local coffee roaster offer an easy, one-of-a-kind solution. This is really true for customers wanting office coffee in Metro Detroit, Hamtramck, and Livonia. Why? The fact is, it gives you fresh roasted coffee beans sourced from different regions. Enjoy the special flavor and profile of each kind. With all the options, there is a coffee for every taste. It's a great add-on to a service such as a Detroit micro-market.
There is a further plus to the Bercharas Brothers Coffee Co. and American Vending partnership. Now Detroit employees have direct experience with a local brand. This can entice them to explore more nearby places and try new flavors. What a great perk!
Pair Office Coffee Service with Other Services
Coffee is easy to pair with other break room services. For example, place an office coffee station in your Hamtramck micro-market. Livonia snack vending machine users will also like having office coffee options. Not to mention the fact that it goes well with food vending in Detroit. Really, office coffee is an extra that keeps staff onsite and happy.
Support the Detroit Economy with Office Coffee Service
In the end, it can be great to put your trust in like-minded providers. With American Vending and Becharas Brothers Coffee Co., you bolster the local economy. You support homegrown businesses that bring Metro Detroit, Hamtramck, and Livonia first-rate office coffee service.
Reach out today to learn how to get Becharas Brothers coffee in your office break room. Contact American Vending at (248) 935-1844. We can meet all your break room service needs, from office coffee to vending snacks.