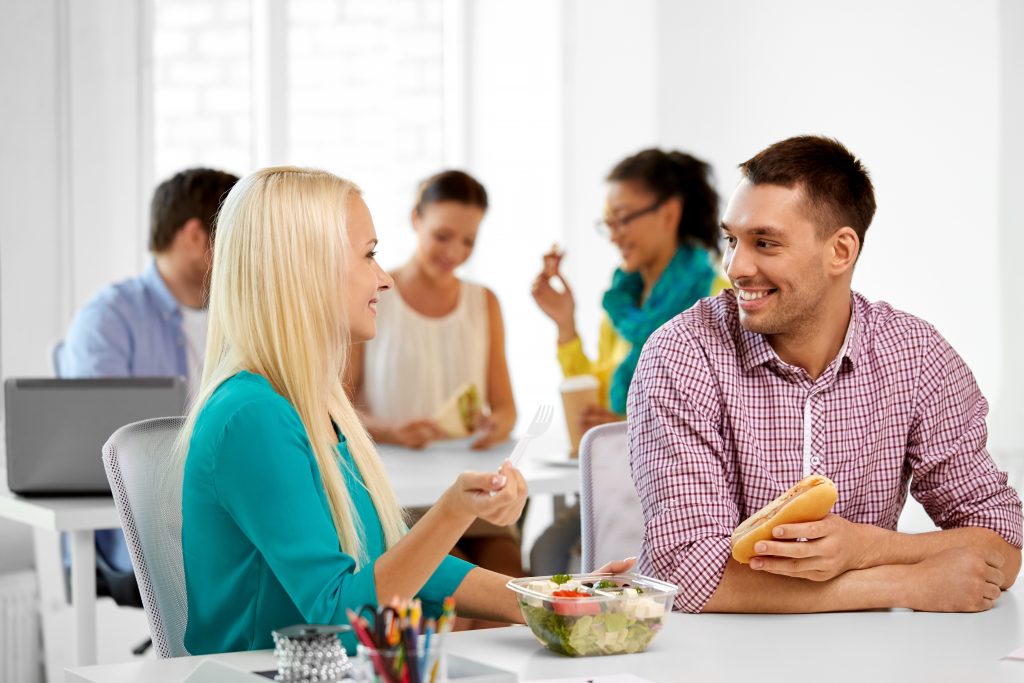 It's easy to create a welcoming space with everyone's favorite snacks, fresh food, and drinks when you add a micro-market to your Metro Detroit Area business. And micro-markets from American Vending are incredibly versatile, offering your employees with so many options for their refreshment needs while on the clock.
Transform your breakroom
A micro-market works almost like a small convenience store. There are open racks for shelf-stable products, reach-in coolers and freezers, and a self-checkout kiosk. The accompanying security system allows the micro-market to stay open 24/7—a plus for your Metro Detroit Area employees who work the second and third shifts.

Unlike old-school vending machines, employees can pick up and read product labels before buying an item. The information on labels allows employees to do the following:
Check expiration dates
Examine ingredient lists and nutritional information
Make an informed purchasing decision based on their taste buds and health goals
Payment Options
Micro-market kiosks offer several convenient payment methods. Options can include mobile payment apps, stored value cards, and credit/debit cards. With stored value cards, employees can upload cash or credit (at the kiosk or online) and make purchases like they would with a debit or credit card.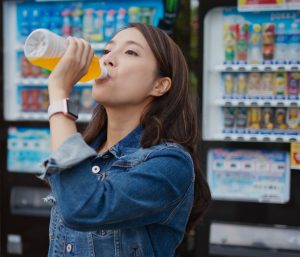 Freshness Comes First
Reach-in coolers can hold almost anything. In addition to cold beverages, they hold FRESH food. Delicious sandwiches, healthy salads, parfaits, wraps, and chopped fruit are a few of the choices that could be offered on your break room menu. Employees will be able to enjoy the benefits without ever having to leave the office.
So, what does all of this mean for your Metro Detroit Area business?
Happier and healthier employees
A decrease in extended off-site breaks
An increase in employee efficiency and productivity
Combine them and discover improved workplace morale and a better bottom line.
Do you want to optimize your company's break room? Choose a micro-market by American Vending.  We will customize a solution that meets your organization's needs. From offering fresh and healthy meal options to creating a market design that fits your physical space, we can help. Add office coffee service with freshly made coffee and espresso-based beverages and make the break room even more inviting.
For more information about our custom micro-market solutions in the Metro Detroit area, contact American Vending at 248.895.2606 or fill out a contact form HERE. We look forward to hearing from you and designing your Metro Detroit area workplace micro-market.