In today's technology focused world, it is important to keep your company up to date with the latest advancements in vending technology. And, that includes everything down to the office vending programs. Creating a break room experience that your Metro Detroit Area employees can enjoy has a slew of benefits. It helps contribute to a positive workplace culture and supports productivity. Today's internet of things (IoT) has transformed vending technology immensely. And, has improved the customer experience.
To learn more about new vending technology and how your company in the Metro Detroit Area can benefit, keep reading for everything you need to know.
Intelligent Displays & Inventory Management Technology
Vending technology is quickly and constantly evolving. With the growth of IoT, vending machines are now equipped with touch-screen controls, audio and video features, and cashless payments. Being equipped with high-definition displays, explanatory graphics, and the ability to connect to users' smartphones, they make transactions easy.
Adding to the list, many vending services in the Metro Detroit Area are complete with remote management making it easy to track product stock in individual machines. Collecting usage information helps predict more accurate and profitable resupply plans.
Technology to Improve Retail Operations
New and improved tracking abilities allow your company's vending machines to create a better processes for retail operations. Advanced vending technology from American Vending makes it easier to record inventory and get instant insight into customer purchasing patterns. This real-time tracking can help you determine what vending snacks and vending beverages Metro Detroit Area customers are enjoying most. How? The vending machine can automatically take inventory and analyze customer preferences. Offering better records of vending machine sales, your company will be able to figure out a variety of ways to increase its profits.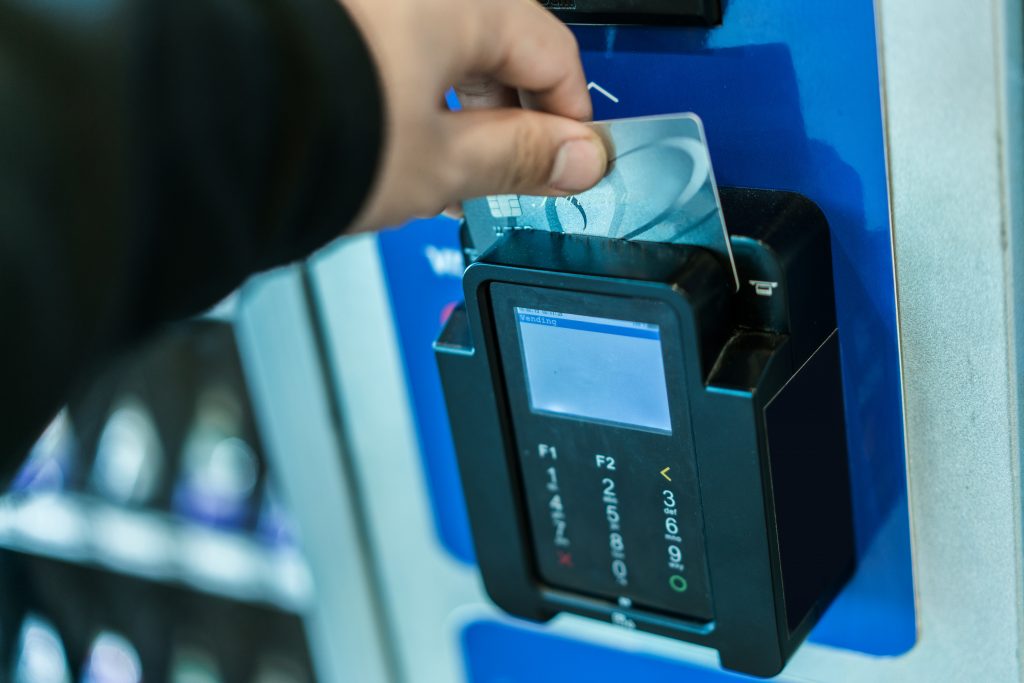 Cashless Payments Technology
People carry less cash than ever before, so cashless payments are essential to the success of your vending machine program in the Metro Detroit Area. With cashless vending, customers can have their snacks worry-free by paying with credit or with debit cards. Today's vending technology with wi-fi connection makes it possible to pay with a variety of mobile apps like Apple Pay, and Google Pay. This makes the vending process smoother for customers and more profitable for you.
Touchless Ordering Technology
Sanitation and health safety are a necessity when it comes to vending foods, so touchless ordering is an important feature. Customers no longer want to use shared surfaces like touch screens or buttons, and touchless ordering offers a new alternative Now, Metro Detroit Area customers can scan a QR code on the vending machine and use their smartphones to order. Some vending machines even offer voice control or gesture control options to order.
Are you interested in learning more about the benefits of upgrading your office vending machines? For the best break room solutions in the Metro Detroit Area, call American Vending at 248-935-1844.