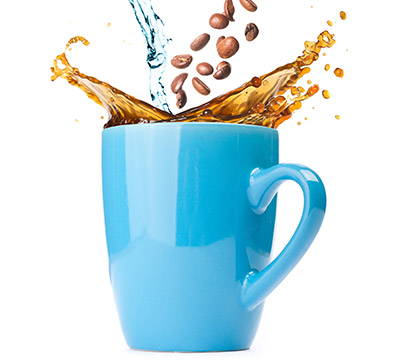 Macomb's Source for Quality
Vending Machines
Vending machines provide a quick snack, drink and meal source for Macomb employees. And if you're looking for the best available, then call on American Vending. We have the types of Macomb vending machines you need, and the technologies you want. Whether choosing snack vending machines, beverage vending machines, or vending machines that serve up fresh foods at your Macomb break room, we have them with the latest in convenience features. Ask about our state-of-the-art technology, which allows us to remotely monitor your vending machine inventory, so we always know what needs restocking before leaving our facilities. It's a great way for you to stay stocked, while maximizing our efficiency.
Macomb's Office Coffee and Water Filtration Service Leaders
American Vending has what you need to establish a high-quality office coffee service right within your Macomb facilities. It starts with the brewers. We work with you to determine the hot beverage demands of your unique office and suggest the brewers that can best handle the job – whether it's traditional by-the-pot brewers to those that brew by the cup. Our Macomb coffee machines offer many convenience and brewing adjustment features to give your employees exactly what they want. Though the primary service we offer is to keep you brewing the coffee flavors and types your people prefer, we take it a step beyond to managing your break room. Would you like it if someone else would take care of keeping you stocked with cups, plates, napkins, filters, condiments and more? Just let us know. We're happy to add those items to your regular supply refills.
Have you been solving your poor office water quality issues with a water delivery service? Why not get fresh tasting water every time with anAmerican Vending water filtration system? Our custom water filtration systems provide pure, fresh drinking water for your Macomb location. They are easy to use, affordable, and come in a variety of configurations to fit any office space.
Micro-Markets Installed in Macomb
A Micro-Market from American Vending is where we install attractive racks, coolers and displays into your Macomb office to turn a portion of your break room into a small convenience store. In other words, it's everything you need to give employees everything they could want and maximize morale. Macomb micro-markets can handle hundreds of products, including those items you typically don't expect from a vending program, like fresh fruit, protein-packed dairy items and artisan sandwiches and salads. Convenience is another major advantage at your Macomb Micro-Market as each store includes a self-checkout kiosk. Employees walk in, peruse what they want and bring their selections to the kiosks. A swipe of a card and people are ready to enjoy. Combined with a security camera system and these stores can remain open 24 hours a day, 7 days a week.