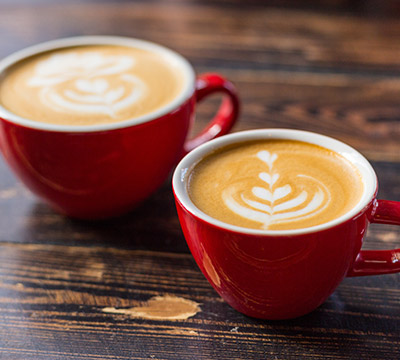 Dearborn Vending Machine Services
Looking for a way to boost office productivity and morale for your Dearborn offices. Consider a vending machine service from American Vending. Our state-of the-art selection of vending machines includes all the types you could want – snack vending machines, beverage vending machinesand food vending machines – with the features that best accentuate the experience for your Dearborn break room. Cashless payment features maximize convenience, while guaranteed product delivery minimizes potential frustration. And, our vending machines are remotely monitored, which allows us to see your inventory in real time. This lets us better equip our trucks when restocking is needed, keeping your Dearborn vending machines full and our expenses low.
Dearborn's Best in Office Coffee and Water Filtration Services
American Vending is known for office coffee excellence. We have the brewers to best cater to your Dearborn office needs, from traditional by-the-pot brewers to state-of-the-art single cup machines. And we have the coffees and other hot beverages that Dearborn people crave. Once installed, we will come out on a regular basis to make sure your coffee equipment is working properly, and your beverage selection is fully stocked. If you prefer, we'll also manage your break room items. When refilling your coffee selection, we'll also restock your stir sticks, cups, plates, napkins and whatever else you need.
Looking for better water quality at your Dearborn business? Our water filtration systems are easy to use, affordable, and come in a variety of configurations to fit any office space.
Put a Micro-Market in Your
Dearborn Location
American Vending offers Micro-Markets – or what we call "mini-convenience stores" – for installation in any Dearborn office. We will set up attractive racks, coolers and displays in your office environment, creating an integrated convenience store. Not only does this give your Dearborn employees a unique solution for their daily snacks and beverages, but it also gives them an on-site solution for breakfast, lunch, and dinner. It's a great way to provide a unique fringe benefit while amplifying your office's productivity. Each Micro-Market includes a self-checkout kiosk, allowing employees to handle the transactions themselves. Because the market is so self-sufficient, it can remain open 24 hours a day, 7 days a week. It's a great way to cater to everyone, no matter what hours they keep at your Dearborn location.
Go with a break room solutions provider that goes beyond expectations. Call American Vending today at 248-935-1844 or e-mail info@americanvendingllc.com to see what we can do for you.